Advisory Board
E-pickr has an advisory board to expand our knowledge and leverage the expertise of bankers, entrepreneurs, and academics. This helps e-pickr to improve our strategy and accelerate our growth. With our board of mentors, we make every step of our journey a success!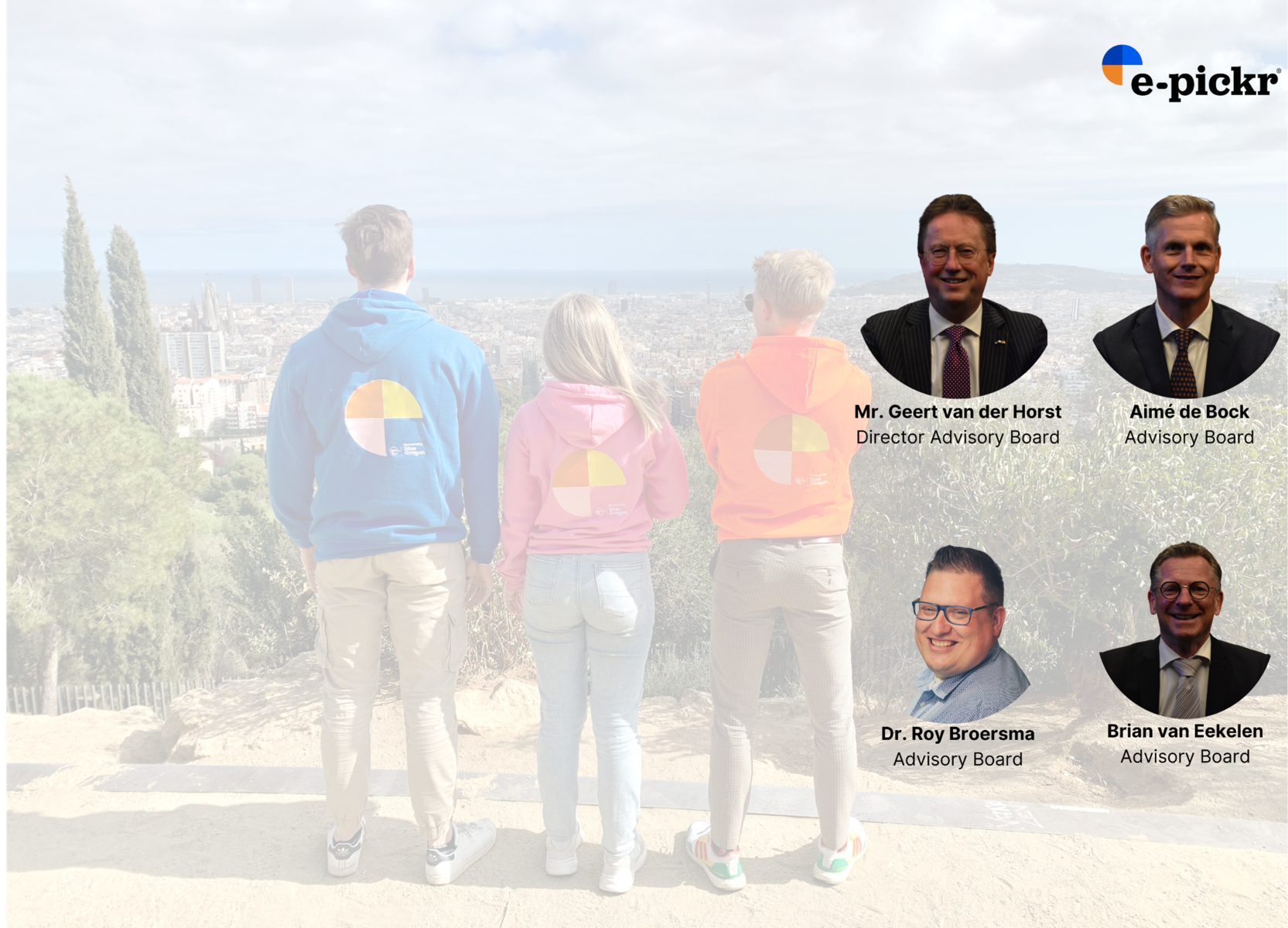 Want to know more about our Advisory Board?
Geert van der Horst
With the most experience in the banking sector, and with a range of diplomas and distinctions, Geert is the chairman of our advisory board. He assists us with all difficult tasks from negotiations to financing. His network and knowledge as a former bank director are almost as valuable to us as his mentorship and tough advice.
Dr. Roy Broersma
As the new head of the Centre of Entrepreneurship and Innovation within Maastricht University, Dr. Broersma has made a name for himself and gained experience. As a younger member of the advisory board, he brings mountains of academic science with him, but also a fresh new breath within our board.
Aimé de Bock
As a seasoned entrepreneur with several important milestones in his life, Aimé has put his shoulders to the wheel for e-pickr. With his calm and collectedness, he brings balance to the board, but with his quick and witty knowledge of marketing and commercialization, he is a very valuable source of knowledge.
Brian van Eekelen
As an experienced entrepreneur, we still learn new things from this mentor every day. Trained by the hard lessons of life and with a healthy dose of energy. Brian has been collecting a network of advice and knowledge around him for years. Now it is up to him to take on the same task in our advisory board.
Rick & Rob
As experienced Entrepreneurs, Executives and Mentors, Rick Grossberg and Rob Slotnik have went through extensive meetings in person, and online to support our company and it's growth. With one-on-one sessions, and an all-time open line to the US, we can count on their contributions, knowledge and network. During our guest lectures in the United States, we have met them and we would not have been where we are today, without these two lovely Mentors!
Dr. Professor Emeritus Foppen
An absolute honorable mention in our long list of mentors and advisors is Dr. Prof. Wil Foppen. At the age of 76 he joined our Advisory Board to consult us with over 50 years of academic knowledge and experience. For two years he has been our connection to Maastricht University, our Alma Mater, through his role as Head of Entrepreneurship and Innovations within the School of Business and Economics.
At the age of 78 he has decided to take a step back and enjoy his days in the beautiful city of Maastricht, Netherlands. He opened a successful bookshop and offers over 120,000 works, which most of them he has read himself. Thank you for your years of commitment and we are proud to have you as a mentor!
Mark Cross, MBA
Our most senior mentor, Mark, has earned his stripes from a young age, all the way to Harvard Business School, and through his efforts into Fortune 500 Executive level. At the University of Richmond, he still attends 1 Million Cups, and provides guest lectures to share his skills and knowledge with a next generation of leaders and decision makers. Our team would not be complete without this immense source of industry expertise and we are proud to name him our mentor!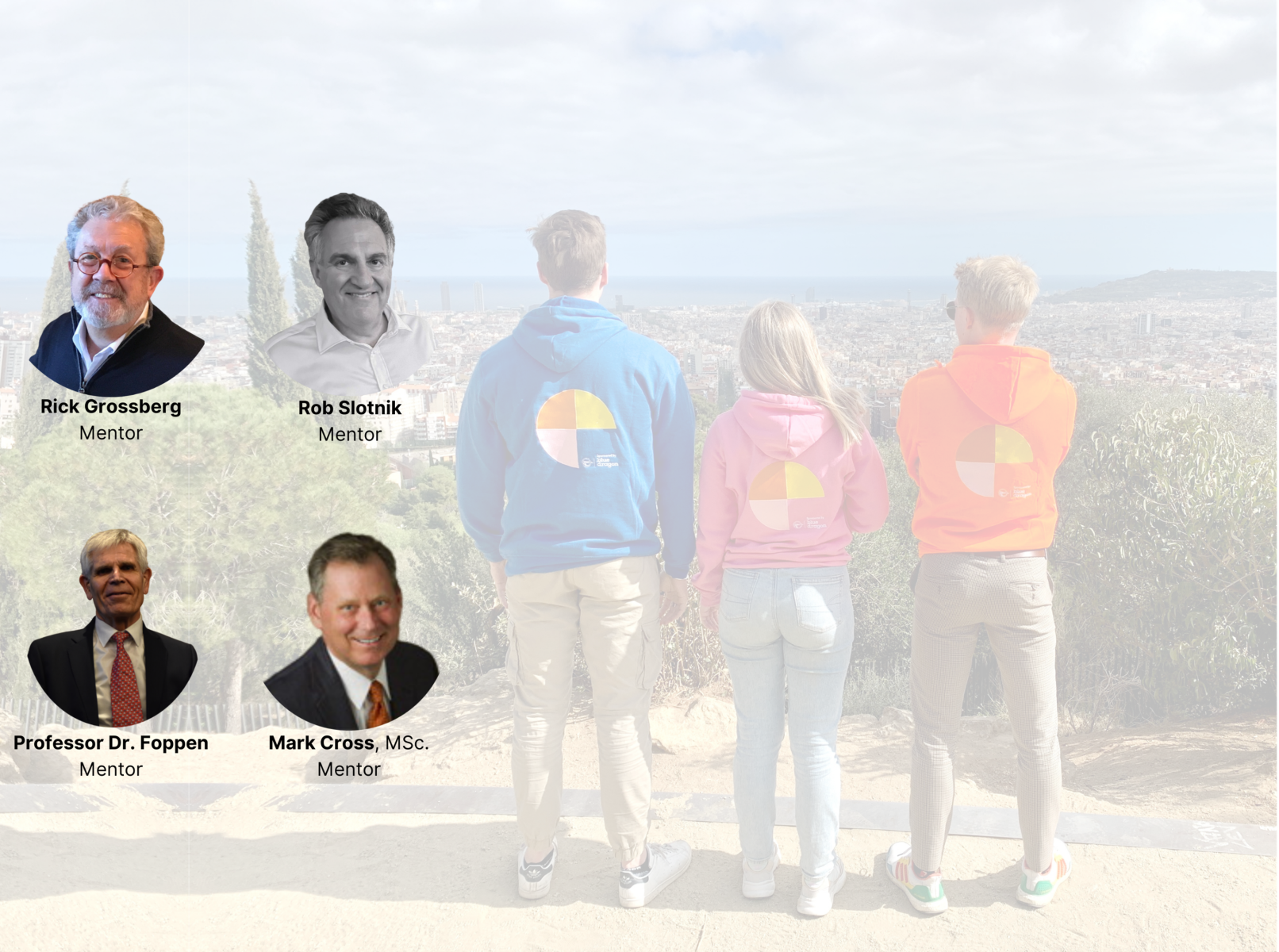 Want to get to know our advisory board and mentors better?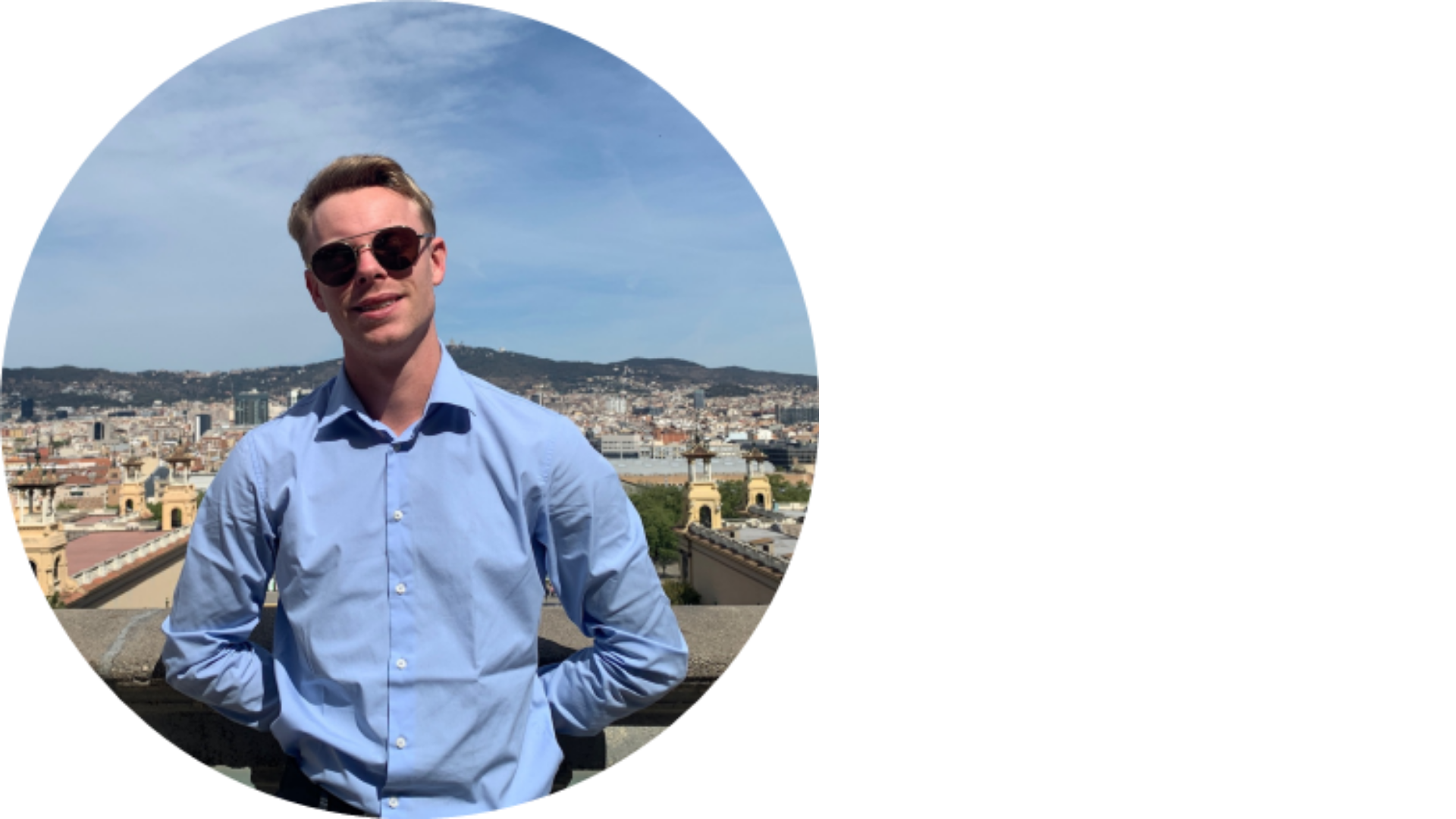 Who is someone you personally know that will have an incredible impact on the world one day?
I could start stories about mentors, advisory board members and professors that have helped me to get where I am today, but I'd say my grandpa, above all!
What books, movies, or music do you like?
I highly recommend these books:
Outliers,
David & Goliath,
The Lean Start Up,
and the 4-hour work week (although, I don't adhere to their rules).
Describe a time when you intentionally broke the rules.
I have and still would break the rules for any friend or family in need or distress. There are no barriers to support or providing the aid and comfort one needs. Most recent time I broke the rules was with my college rugby team, but that was just for rambunctious teener reasons😈
Bart van Eekelen
My name is Bart van Eekelen, 24 years old. I am an International Business Grad from Maastricht University. During my Bachelor I had the chance to study at the University of Richmond and I am currently in the process of onboarding my Master degree at Harvard University. I have founded a pro bono student consulting, two e-commerce stores. Now I am working on my next project: e-pickr, the go-to software for all e-commerce businesses that want to make some real money based on data-driven decisions!
Something weird or unusual that you've built or done early on in life
At a very young age I used to make windmills from recycled plastic bottles. I sold them on the camping to other kids. At some point I organized creativity workshops for free and ruined my own cash flow that I used to buy ice cream. Nonetheless, it was much more rewarding to teach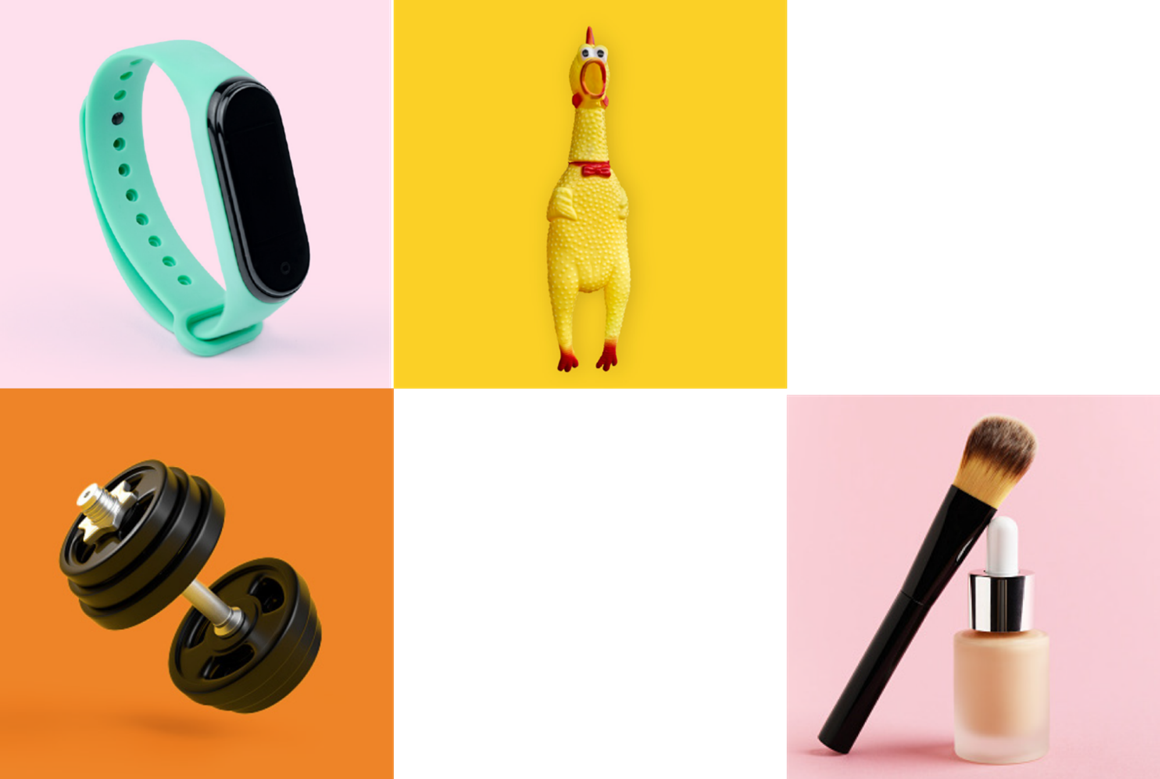 Annika Schenkel
My name is Annika Schenkel, recent graduate from Maastricht University. I studied International Business and found my passion in Marketing. I have worked for Webador and Henkel during Marketing oriented internships, but the large size of these established companies made me realize that true magic takes place in the realm of start-ups. That is why I joined e-pickr as CMO. I know that is a big title, but with the marketing aCHIEFments we make, we fit that crown very well!

Something weird or unusual that you've built or done early on in life
When I lived in Canada, the snow was too cold to make a snowman. So my dad and I took the garbage container; we filled it up with snow, and I jumped and stamped on it to press it to a block. From several blocks we carved out a perfect snowman, and the whole neighborhood loved it!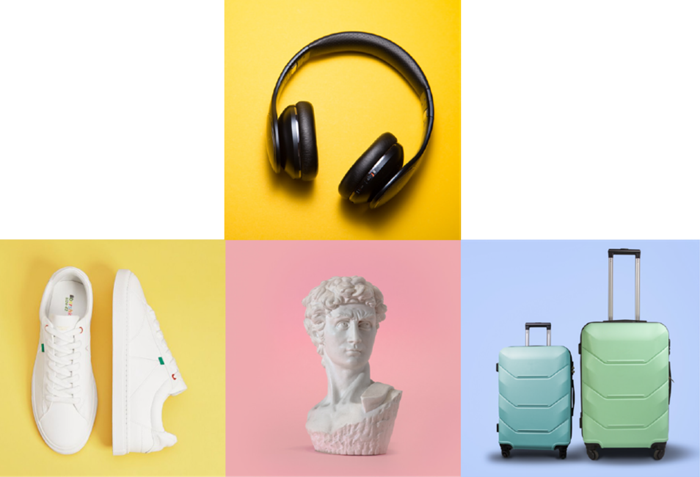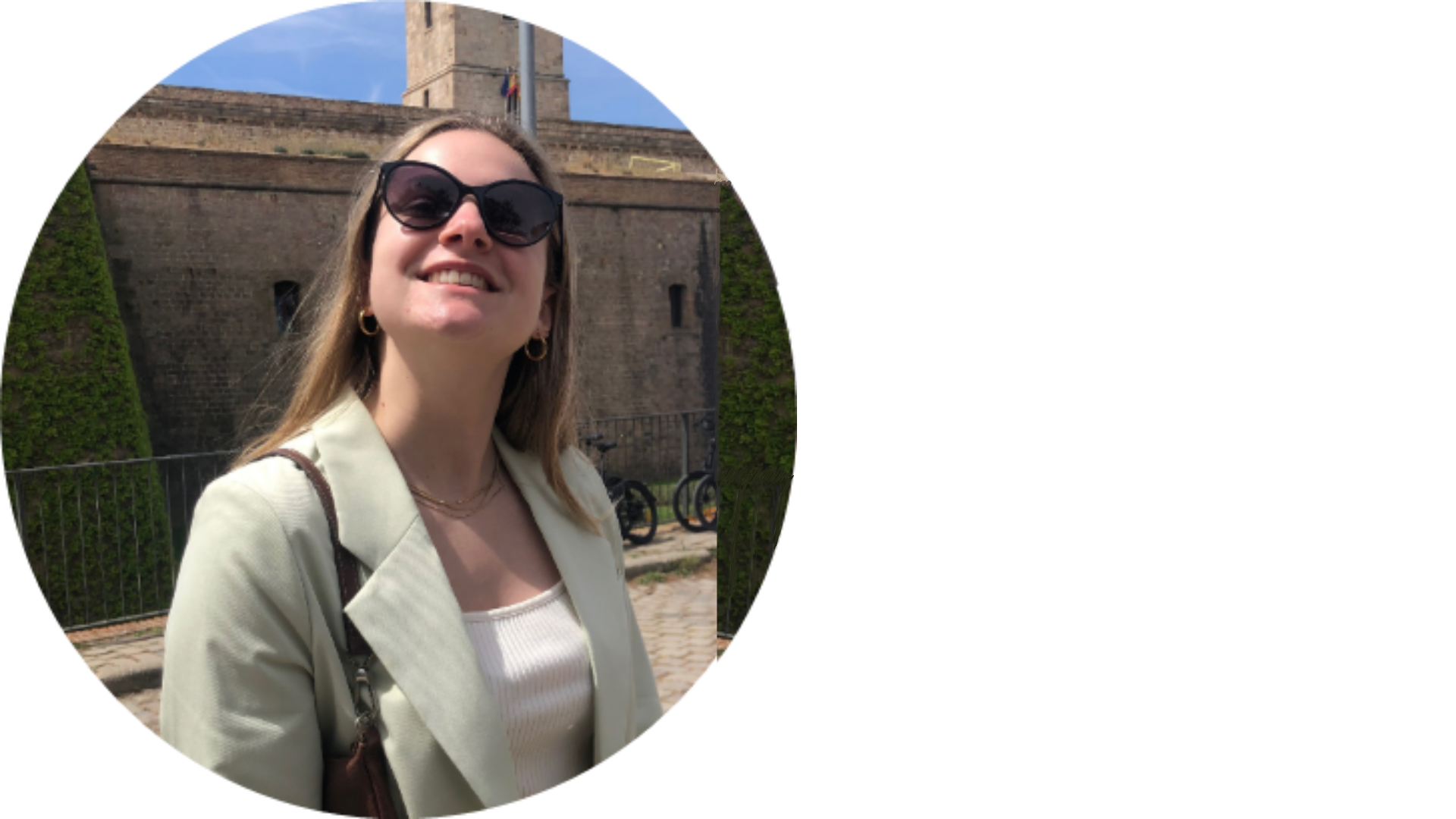 Who is someone you personally know that will have an incredible impact on the world one day?
Personal favorite is an Olympic golden medal winner from the Women's Ice Hockey. She is inspiring and an aspirer of equal opportunity too.
What books, movies, or music do you like?
"The God of Small Things" by Arundhati Roy
"Becoming" by Michelle Obama
"The Brief Wondrous Life of Oscar Wao" by Junot Diaz
"The Namesake" - Jhumpa Lahiri
The Social Network (2010)
The Theory of Everything (2014)
Describe a time when you intentionally broke the rules.
I broke the rules recently when we were getting new firewood for the fireplace. As everything in Europe is getting more expensive, we paid a record price for a bag of wood. To reduce the cost/unit we filled up the net with a second bag. We got to stay warm and I liked the rush :)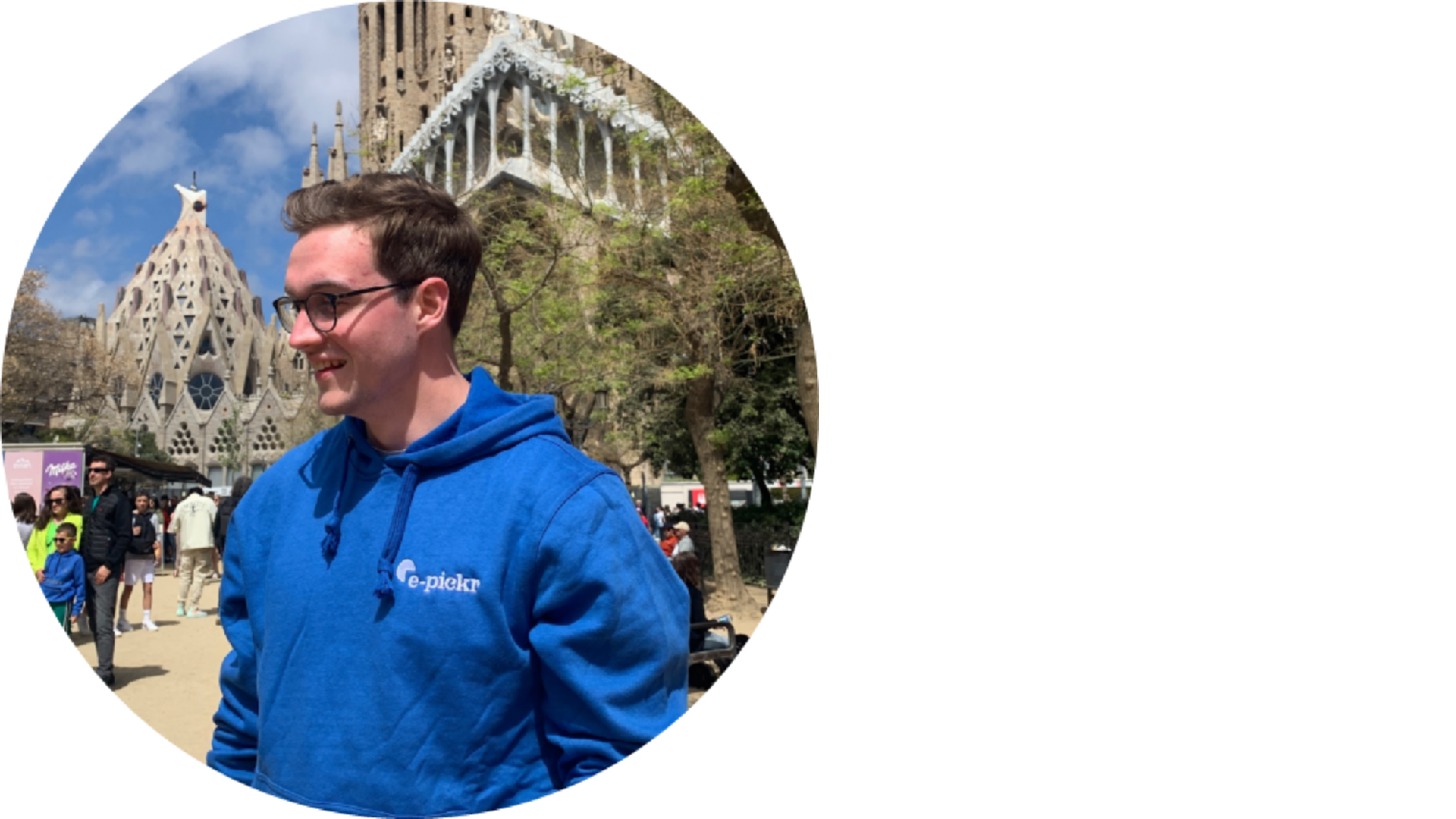 Who is someone you personally know that will have an incredible impact on the world one day?
Everyone has the potential to make an incredible impact on earth through their beliefs, actions even in small ways, it's all abt perspective
What books, movies, or music do you like?
The medici effect (Frans Johansson); 100 Ways to improve your writing (Gary Provost) // Indiana Jones, The Game (1997) // Bless the Broken Road (Rascal Flatts)
Describe a time when you intentionally broke the rules.
During a high school sleepover, a young girl reported to me that a group of older girls were smoking in the prohibited bathroom. Despite the rules, I decided against reporting the incident to the principal and helped clean the bathroom instead, prioritizing the students' happiness.
Malte Schönrock
I was born in a small town in Germany and spent 2 years there before moving to Jakarta, Indonesia, where I lived for 8.5 years. Living in Jakarta allowed me to learn about different perspectives and value from people of different religions, ages, and experiences. Despite limited resources, the people there gave generously to others, which taught me the importance of providing value and time to those around me. This experience also emphasized the value of continual self-improvement and education.
Something weird or unusual that you've built or done early on in life
When I was young I lived on a street with mostly elderly neighbors. Together with the few young children we created a new world on the street using our imagination and chalk. The city, like Atlantis, would disappear with rain, but that did not stop us. Next day we started allover