Ready to scale your e-commerce business?
Do you want to find products in niches you never would have thought of? Or know how many sales an ASIN has made on Amazon in the past year? Get 500 new product insights every month for $0.00! 🚤.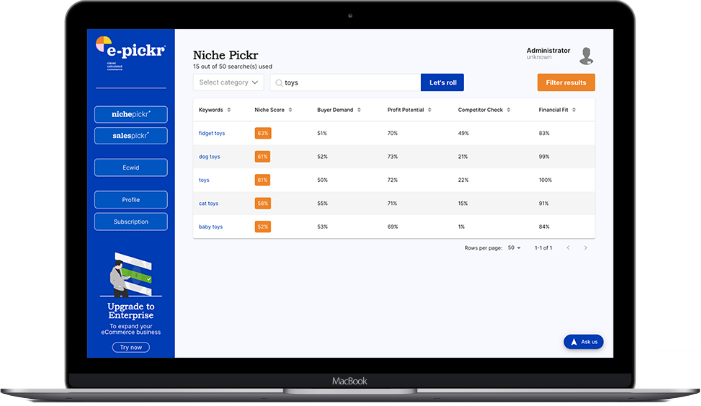 niche

pickr

Identify and predict which products customers love and beat your competitors to the punch 👊.
sales

pickr

Get sales insights, see pricing trends over time and learn how to scale up using big data 🚄.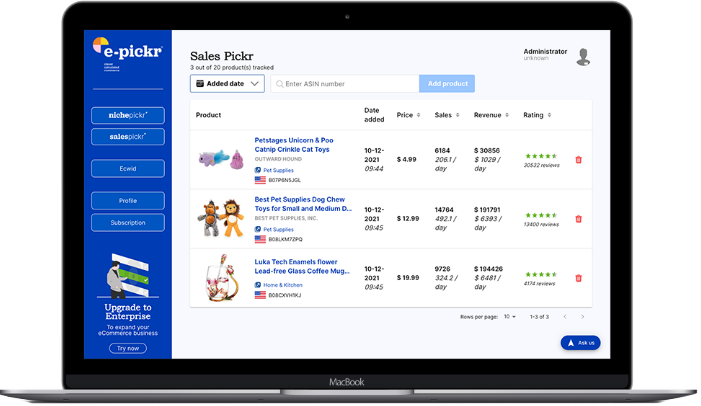 The Offer You Cannot Refuse
Find your first winning products that will help you create the life you want.
Now just $10

per month
What's in it:
✅ 500 Best product ideas
✅ 100 Historical product insights
✅ 10,000 profit calculations
✅ 500 Alibaba Suppliers
🧾 "500 Most successful products" list
🔬 Access to e-pickr Labs
What more:
🌎 Access the largest product research database
⌚ Discover real-time product insights
📈 Follow trends and competitors
🏆 Stay ahead of your competition with reliable scientific data
📞 Direct calls and contact with our professionals
💰 Find how much sales and revenue your new product is making right now!
Join e-pickr® now!
Need help?
Reach out anytime with questions or just to say hello! You can also see the FAQ below to get answers to the most common questions, and don't forget to join the conversation on our social media channels to get recommendations from the community.
FAQ
How much can I earn with e-pickr®?
e-pickr® customers report, on average, earning 1k more every month using the tool to guide product decisions/offerings. Some are selling between 10-15 products while others earn that much and more with just one product.
Which plan is right for me?
We believe there is only one right way to start and scale your e-commerce business to the moon. That is: the e-pickr® way!
When will there be a new tool?
We hope to have new tools available no later than every three months. To be the first to know when new tools are out, subscribe for updates below
Keep me informed!
What is your team's e-commerce experience?
Several of us have worked in the e-commerce business before we turned all of our energy to data. We found that data had the biggest impact on growth, and we wanted to share what we learned with other e-commerce enthusiasts.
To avoid any conflicts of interest, we no longer sell products ourselves. Rather, we show other people how to use the data to choose the right products and scale their own e-commerce businesses.
What makes your tools different or better than the alternatives?
Compared to alternative ways to grow your business (such as crash courses by supposed e-commerce 'gurus'), our tools use big data to glean insights that lead to real results.
What else can I find on this website?
In addition to our e-commerce product tools to help you start and grow a successful business, you can check out our blog and FAQ. To learn more about the e-pickr® team see our About section. If you still have questions don't hesitate to send us an email.
How do your algorithms work?
Nice try, but that's top-secret information! 😉
What makes e-pickr better than alternatives?
We focus on YOU! Your success is our ambition, and we will do anything to make that happen! e-pickr® stands out with accurate, comprehensive data and up-to-date insights. Serving +20 Million e-commerce entrepreneurs, real-time updates ensure informed decisions. Largest product database, 2B+ data points, empowering your successful choices with our data-driven solution.
How much does e-pickr cost me monthly or yearly?
For only a few bucks (one time payment) you will have a one year access to e-pickr's software, courses and community! Click on Pricing for the up-to-date price.
What if I still have questions?
Reach out anytime to our support team (and check out our social media channels to get help from the community)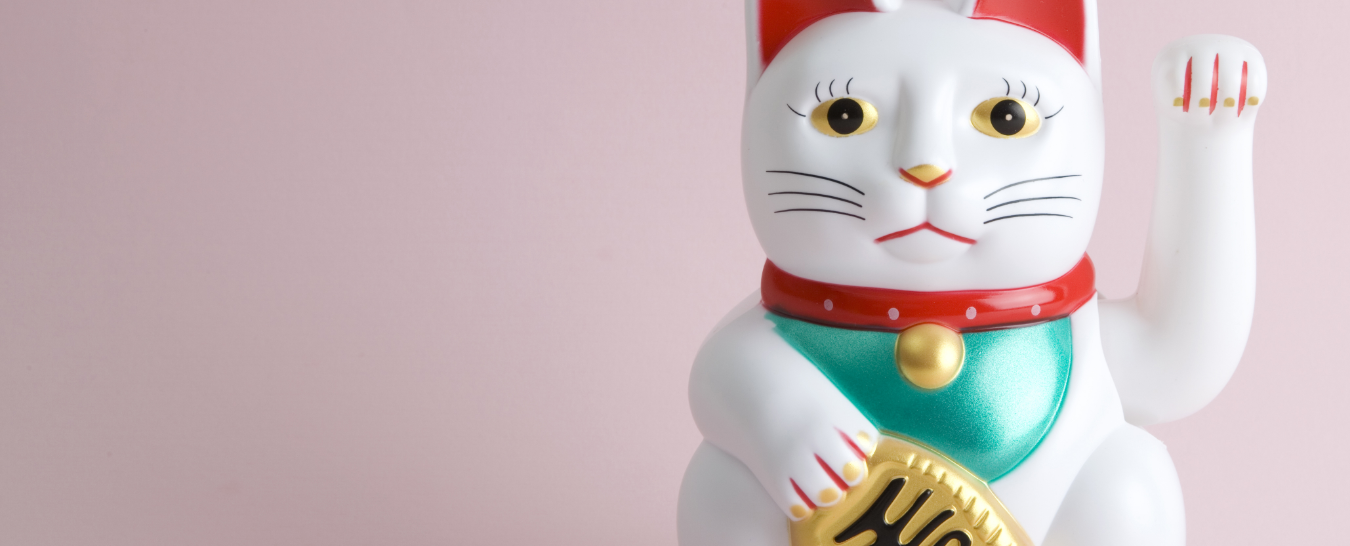 More about e-pickr®
World's best 'product profitability' tool that uses data automation to boost e-commerce revenues, e-pickr® was created by a multidisciplinary team of academics, scientists and developers.
Our data scientists cracked Amazon's original A9 Sales rank before testing their profit predictions, and their formulas have been tested and translated into powerful algorithms that are constantly improving.
No hassle with courses for €1000. No gurus who will teach you 'entrepreneurship' and 'mindsets'. No coaches, no memberships. Use academic knowledge translated into bite-sized scores for you! This way, you really start your online sales adventure with success.
e-pickr® tools rely on billions of data points to help you make smart product predictions and start earning more today!
Start boosting your e-commerce sales today!
Whether you're an e-commerce expert or just getting started, get e-pickr®'s online automation tools now!
📈
> 2 billion data points
Most complete product insights in the market thanks to 2 billion data points
Largest e-commerce product database in the world with 300 million products
Always up-to-date insights with product data refreshed hourly
Objective and reliable insights through science-based data
Be the first e-commerce retailer to get exclusive insight into product data of your chosen products
World's most accurate product research tool without linking payment details