The importance of good dropshipping research (and good product research tools)
Starting with dropshipping offers opportunities, especially if you know how to approach it correctly. Yet many starting entrepreneurs forget the importance of the next critical step on the road to success: doing (market) research. This article will discuss why dropshipping product research is so important, what you should pay attention to, and how e-pickr® can help you make this research phase easy. So: grab a cup of coffee, sit down and read along… you'll thank us for it later!
Why dropshipping product research?
Put yourself in the shoes of the (end) customer… Do you ever look around on Amazon or Bol? Take a look through the different categories. You will probably be surprised at the number of products you will come across. Then choose a product that interests you. Then enter this search term in a search field and look at the number of results from which you can choose to make a purchase… Are you dizzy yet?
That's precisely the feeling we wanted to achieve by doing this little experiment. Even if your potential customer knows exactly what they are looking for, there are still too many results for specific search terms and products. Imagine yourself as a possible platform entrepreneur… wouldn't he like to know what most people are looking for and whether (good) products are already being offered for this?
Dropshipping becomes a gamble like any online business without doing market research. This is precisely why doing dropshipping product research can be so important. Conducting research is, of course, not mandatory. Still, it does distinguish the 'good' entrepreneurs from the 'moderate' entrepreneurs (or: the 'lucky few' who have found a good-selling product without realizing it 'magically'...)
In practical terms, finding an exciting product to sell revolves around your ideal customer, in other words: the 'target audience.' Who is this target group, what do these customers need, and which products could solve those problems for the customer? You want to have a complete picture of your 'ideal' customer to gain better insight. Try to fill in how this customer's life plays out and how your product can help the customer fulfill something better, easier, or more fun.
What should you pay attention to in dropshipping research?
- Price
Pricing is important, but you wish to achieve it with the margin. You may want to compete on price, but remember that a realistic profit margin is 10 and 20 percent.
- Shipping cost and method
The shipping process can make or break your reputation, mainly if you sell fragile items. It is also essential to put yourself in the customer's shoes and ask yourself how you would like to receive the product. Perhaps you can make good agreements about this with your supplier, but you must be prepared to look further if this is not the case.
- Demand
It may seem like a no-brainer, but you'll be surprised if the actual numbers behind some of the 'trends' or 'hypes.' Some hypes get a lot of media attention but are disappointing when it comes to actual sales. Perhaps many sales are tied to a single brand. So don't count yourself getting rich too quickly, but 'follow the money; in other words: look honestly and realistically at sales volume within your product segment.
- Season trends
Many start-ups are afraid of seasonal products because there is no consistent demand for these products all year round, but remember that this is also an opportunity. If many other entrepreneurs drop out, this will, by definition, become more interesting for you. Perhaps you can still sell a seasonal product if you can find another product and sell it well in the other seasons.
Relevant questions in dropshipping research
Doing market research is often suggested as unnecessarily possible. Remember that the best source of market research is yourself, from your perspective as a consumer. You collect the answers to all the relevant questions you can think of. You are constantly trying to develop reasons not to sell the product. Does it appear that a product is correct for every answer? Then there is a good chance you are dealing with a salable product.
But how do you know what relevant questions are? The best way to do this is to start by answering questions simply. As you do this, come up with other pertinent questions… and so on. Here are some questions to help you on your way.
1. Does this solve a specific problem for the customer?
2. Is it a new product, or has it been on the market?
3. In which niche is this product located (and does it fit with my 'ideal' niche)?
4. What other products in this niche could I potentially sell?
5. What is the average sales margin?
6. Can I improve this sales margin?
7. How is the sales trend of this product developing? What about other products within the same niche?
8. Can I start and develop a viable brand based on these products?
When answering the questions above, use the following rules of thumb: 5 percent margin is low, 10 percent margin is medium, and 20 percent margin is high. Look for a margin of between 10 and 20 percent, if possible.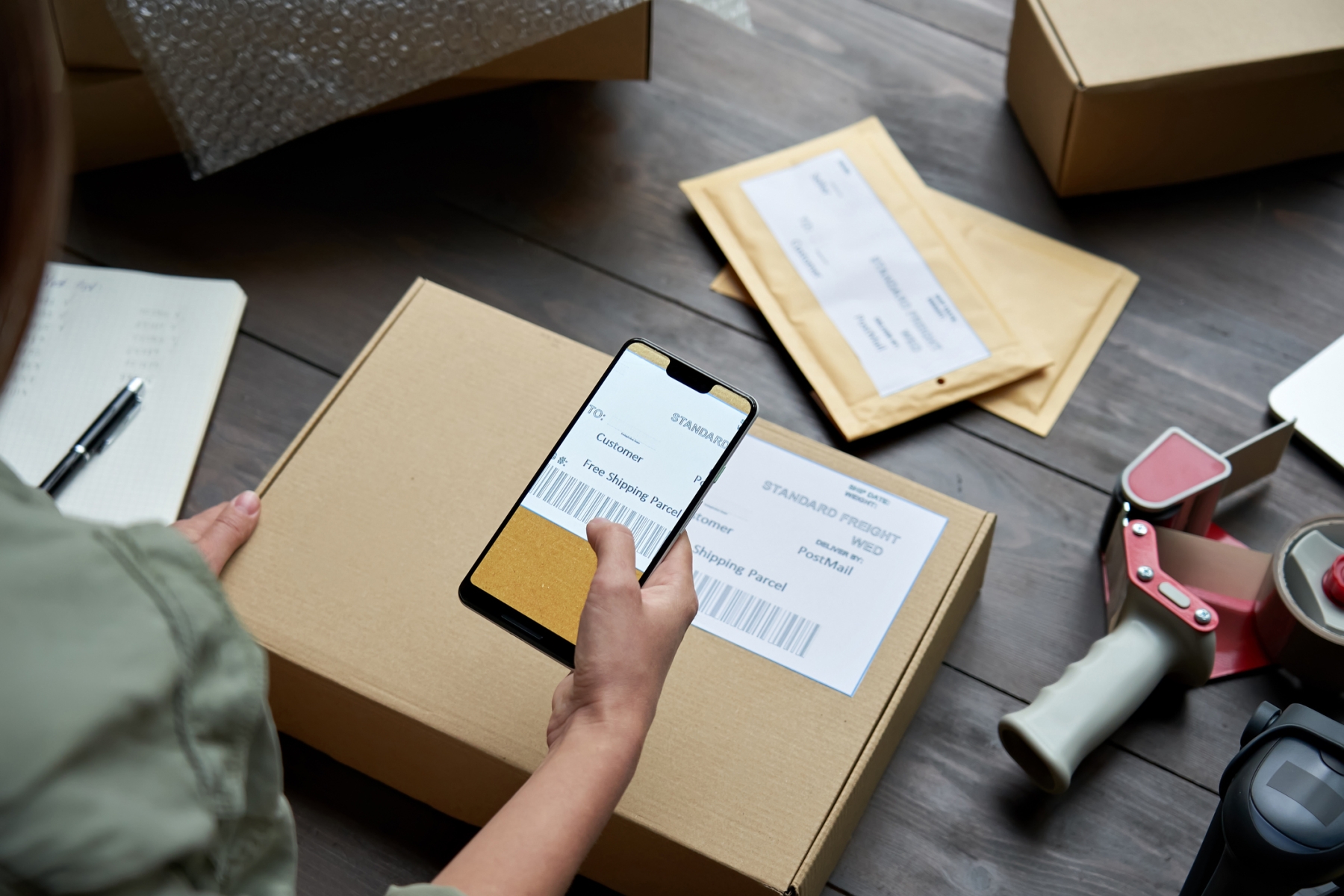 Tips for dropshipping product research
1) Look for needs or added value
This again sounds like an open door but requires an open attitude from you as an entrepreneur. There is a good chance that the market asks for a specific product improvement, which you may not have thought of. You may not even know there was a problem. So check what you find interesting products and look for all the reviews you can find about these products. Look for 'common denominators': every customer expresses what they think of the product differently, but you may recognize specific trends. That could be anything: perhaps the consumer lacks a manual, or the producer could improve the packaging? It doesn't matter: see every improvement as an opportunity and then ask yourself whether you can improve this product with your suppliers.
2) Find a niche category
Dropshipping is sometimes incorrectly presented as 'earning money quickly.' We can be simple: there is no such thing as fast money. So you will have to be prepared to work hard over a long period to maximize your results. Think about it: would you instead work hard by working with a product that gives you a lot of energy or with a product that interests you little? Precisely! You already have one of the most accessible aspects of a successful product in your hands: your focus and energy. So choose a well-selling product within a product segment (or: niche) that makes you happy. Consumers will recognize your attention to the product and return to you faster.
3) Find products with branding potential
What distinguishes a good product with an average price from an average product with a reasonable price? Indeed, a 'good' brand. Brand development is a profession in its own right. Therefore, it is not surprising that a considerable industry emerged from this at the end of the last century. Perhaps you do not yet have a good overview of the costs involved in developing your brand or think investing in a brand is too expensive. Then remember that the strongest brands have also taken decades if not longer, to develop. That's a long-term project, but you have to start somewhere.
4) Choose products that consumers need and buy regularly
Some products have significant profit margins and therefore seem highly suitable for dropshipping. Yet many entrepreneurs forget that some products are only bought a few times per year, and some products should be bought more often: the so-called 'repeat purchases.' Often the power of repeat purchases lies in the fact that once consumers have found a good supplier of a repeat product, there is no reason to look any further. These customers will most likely come back to you in such a case. That increases your product's customer lifetime value: something that is perhaps much more valuable than a single 'sale' with a high price and profit margin.
How can e-pickr® help with dropshipping research?
Finding a product that is a good match for your customer is an essential first step. At the same time, you will have to make several significant investments to start as a drop shipper. That is why, of course, you also want to know whether this product is a good 'match' with your business plan! e-pickr® can help you ideally with this. e-pickr® offers two dropshipping product research tools to help you do good research: Niche Pickr and Sales Pickr. As the name suggests, niche Pickr helps you find an interesting 'niche' of products. It thus looks at the variables that determine whether a product segment might interest you. Sales Pickr, on the other hand, zooms in on products and looks at, for example, historical sales data, sales trends, and seasonality.
Something for you? We are happy to explain more in the form of a demo of our products. If you may have a busy schedule, you can also get started by taking advantage of our two free weeks of use! We are confident that you will soon be convinced of the importance of doing good research before you start working as a drop shipper… and our tools' quality!