A step-by-step plan for finding a supplier for your
If you want to start a webshop or expand your current one, it is essential to find a suitable supplier. A good supplier is a key to success for your shop. A reliable supplier ensures high-quality products, on-time delivery and a competitive price. But how do you find a supplier that meets all these requirements? In this text, we will discuss how to find a supplier that suits your e-com business and what to look out for when choosing a supplier.
What are the best steps to find the best supplier for your webshop? We have five simple steps to help you find a good supplier.
Five steps for finding a supplier
Step 1. Product research
Before you start looking for a supplier, finding out which products you want to sell is essential. That way, you know there is at least a market for what you want to offer and little competition for your products. A quick trick for this is e-pickr®. Our software tools help you find the right products and suppliers who specialize in the products you want to offer.
Step 2. Use Alibaba
Go to Alibaba.com and create an account if you don't already have one. Here you will find 200,000 factories offering over 200 million products for your online shop. You can quickly get in touch with suppliers here. Still, you can also outsource contacting suppliers to agencies in the Netherlands, such as U-Send.
Step 3. Research the market
Just as you research consumers, you also need to research your suppliers. For example, knowing what the competition offers, what suppliers they use and what options you have to provide a cheaper or better product is essential. So look carefully at the options suppliers suggest. Suppose you can buy at a more competitive price, offer more extras with your product or deliver faster. In that case, your customers will naturally find this a better use of their money. This will also help you to make your webshop and products unique and to find a supplier that suits you.
Step 4. Make an overview of your requirements
List potential webshop suppliers who can ship your product to your department store. Here you also have to consider whether you want to manage the stock yourself or prefer to act as a dropshipper. For example, your store must get to the customer quickly. If your products have to come from far away, waiting times for the customer can become too long, costing you many sales. So it is essential to research these suppliers thoroughly to determine if they are a good match for your sales plans.
Step 5. Choose a supplier
Suppose your overview has considered the price the supplier charges, their reviews, delivery times, response time and product quality. In that case, you can now make an intelligent selection.
You can also make this selection much faster than creating an overview by hand. That's because, with e-pickr®'s automated Alibaba Sourcr tool, we make a selection for you in seconds. You pick your product, and we find the best supplier based on price, rating, delivery time, response time and many more performance metrics.
What to look for when choosing a supplier for your webshop?
When choosing a supplier for your webshop, paying attention to several aspects is essential. Below are some crucial points:
Product quality: Make sure you choose a supplier that provides products that are of good quality. This will increase customer satisfaction and reduce the number of returns. This will therefore save you unnecessary costs.
Delivery times: Pay attention to your supplier's delivery times. Products must be delivered on time to ensure your customers are satisfied. If you want faster deliveries, the price will also go up. We often recommend train deliveries because they are the cheapest and the delivery time is predictable.
Price: Compare prices from different suppliers and choose the best fit your budget. Also, note any shipping costs and customs duties. You can also check with your supplier to see if they can offer any perks in an order, personalized logos on packaging, or a discount for larger orders.
Shipping costs: It is essential to know how quickly the supplier can deliver products and at the exact time; shipping costs should be reasonable. If the delivery time is too long or the shipping costs are too high, customers are less likely to buy products.
Communication: See if the supplier responds quickly and appropriately to questions and requests. Good communication is essential for smooth purchasing. It is also important to check whether your supplier accepts returns.
Reliability and delivery terms: Finding a reliable supplier is crucial for the continuity of your webshop. Make sure you find a supplier that delivers products on time and is willing to solve any problems. Determine the terms of delivery with the supplier. Some simple agreements like 'what if the product does not arrive' and 'what if the product breaks down within the warranty'. This will help you know exactly what to expect and avoid nasty surprises.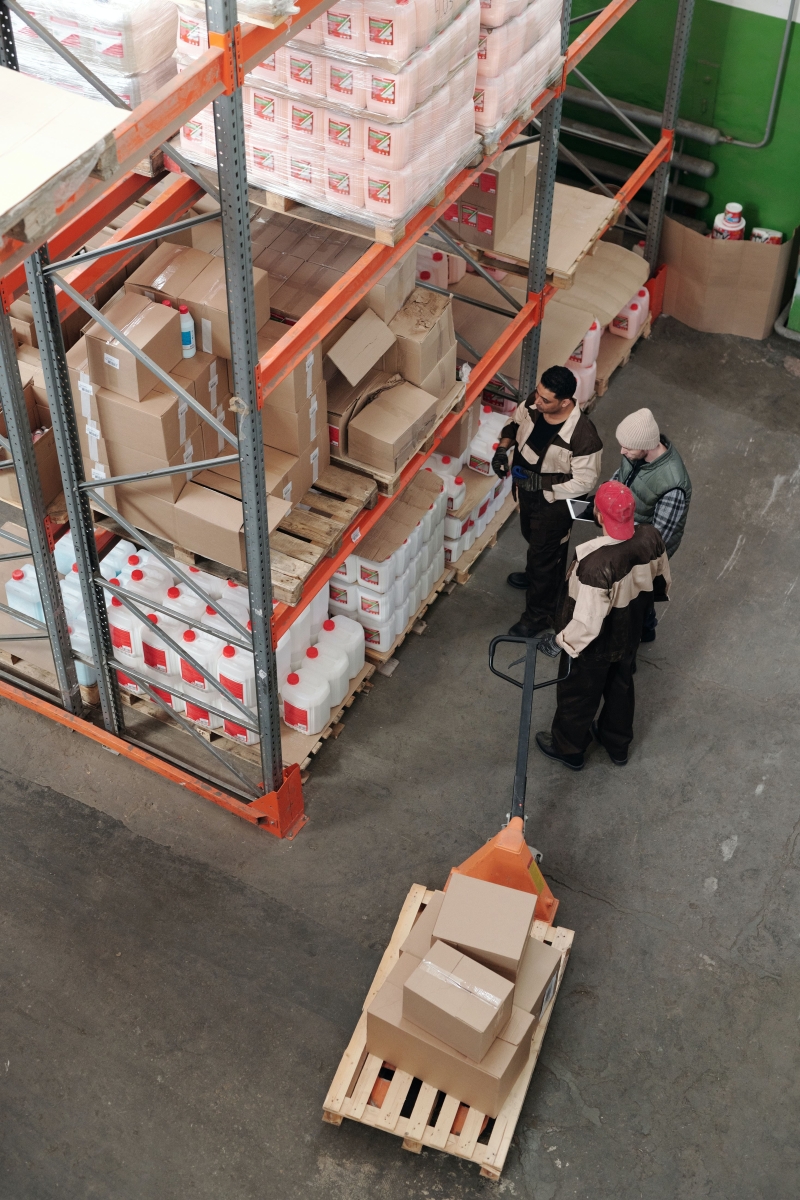 Advantages to suppliers from abroad
In addition to the points you need to pay attention to as an e-commerce merchant when sourcing your inventory, there are some essential advantages to doing business through Alibaba. Below are three reasons that make it worthwhile for most companies to source products abroad.
Lower costs: Products from foreign suppliers can be cheaper than domestic ones. This is especially true for products sold in larger quantities.
Greater production capacity: Foreign suppliers can produce more products than domestic suppliers, which means you can order larger quantities.
More product choice: Foreign suppliers offer more product choices because they produce products specific to the local market.
Disadvantages to foreign suppliers
As with any strategic decision in your business, you will face trade-offs. After listing the advantages, we discuss the disadvantages of suppliers from abroad. That way, we won't make the picture rosier than it is because, all in all, we want to provide a realistic view of doing business with foreign suppliers. When dealing with suppliers from abroad, you may need help with the following disadvantages.
Longer delivery times: Foreign suppliers may have longer delivery times than domestic suppliers.
Higher shipping costs: Products from foreign suppliers may have higher shipping costs than domestic ones.
Quality problems: There are more chances of quality issues when working with foreign suppliers because the products are often mass-produced and may need to meet the same quality standards as domestic ones.
How does e-pickr® help with your purchasing process and choosing suppliers for your webshop?
A product research tool like e-pickr® can help you find suitable suppliers for your webshop and compare different products and prices. E-pickr® developed the Alibaba Sourcr in cooperation with data from Alibaba.com to find and analyze products and suppliers. This can save you time and help you make an informed decision about which supplier is best for your shop.
Finding a reliable supplier that provides quality products and fits your budget is essential. A suitable supplier can make the difference between the success or failure of your online business. A helpful tool that can help you with this is Alibaba Sourcr. E-pickr® offers many options for researching products and comparing different suppliers, making it easy for you to choose.