Starting an online store without stock. How do you do that?
As you probably know, there are two ways to start an e-commerce business. You can make a seller account on Amazon or Bol.com, or you can build your own webshop with your own advertisements. In the second case, you again have two options: do you opt for your own stock or will you become a next success story of a dropshipping business? Dropshippers, as we explain in this blog, achieve particularly high returns from their online sales because they do not have their own stock. Instead they ship directly from the supplier (often Asia) to the customer.
In this blog we explain how you can best start a webshop without inventory. We use practical examples for this and refer you to various companies that can help you with your webshop. Did you know, for example, that many dropship ads do not contain any copy rights? In this cowboy world it is actually very common to use another company's advertisements with just a new logo. You will learn this and many more cowboy tricks below!
Can you start an online store just like that?
Simply: Yes. Anyone can build an online store without the need for coding and development experience. Handy companies started doing this years ago with ECWID and Shopify, for example. These websites have so-called 'no-coding website building tools'. That sounds more complicated than it is, but it comes down to: building a website without programming experience. With this they have lowered the threshold of the entire e-commerce industry enormously.
Of course, you just need to find a good product to promote, and also a supplier for this product. This, however, is just not so complicated anymore with the help of e-pickr and its partners. While we provide hundreds of suggestions of possible products for your store, you can easily source the products (search for a supplier) by U-send, for example. Or you can even do this yourself on AliExpress. This is the go-to platform for dropship e-commerce buyers and suppliers.
What do you need to start an online store without inventory?
Clearly, you do not need a fulfillment or warehouse for your inventory. However, you need a company that can send your products from the supplier to your consumer. This is often done by agencies, they have contracts with the right shipment companies, such as DHL or FedEx. You can use services from U-Send.nl or the integrations from ECWID and Shopfiy are marvelous solutions that make your life a lot easier. Learn more on their respective webpages how to integrate your agency for shipping services.
To set up such a webshop, you mostly just need patience in the beginning. You need to create an account with the company where you would like to build a website. There are often free Demo plans available, but otherwise you are all set up with a few bucks. You can make the website build as extensive as you want. Various integrations are offered on the ECWID and Shopify platforms themselves to finetune your website, but we have all seen the one pagers that some dropshippers built to test new products. These webshops are barely optimized and solely display a product and a checkout page. In the end, that is all they need, right?
You could also think of a Fiverr Geek to let your website be built for you. On Fiverr you will find hundreds of website builders who are also happy to build your webshop for a buckle and a dime. Be careful with your specifications, though. Geeks tend to do the bare minimum for the amount you pay them and if you have very specific requests, prices can go up rapidly with each request you make. Also make sure to check the reviews of the geek you approach. And always first have a short chat with them via Fiverr to see how they communicate and what they can do with the price for you!
So there's a plethora of choice, but it's important to remember that you don't have to go on this expedition alone. There are more than enough people who start the same kind of dropshipping businesses, and there are also plenty of people who vlog and blog about this. So, read up on yourself and learn from the mistakes they have made. This way you are optimally prepared for your online adventure!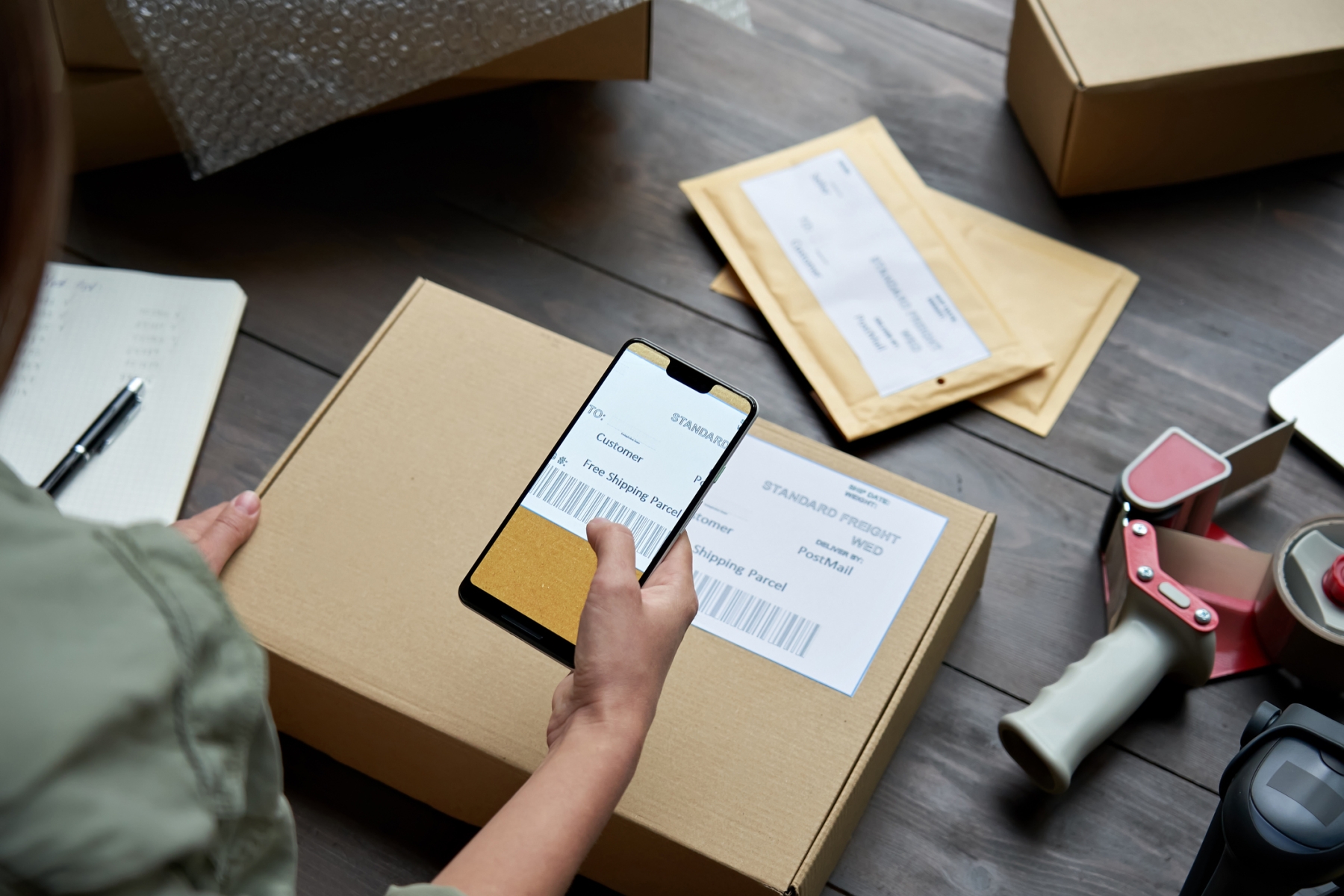 Advantages of a webshop without stock
Dropshippers have their own webshop because they cannot always meet the service standards of Bol.com and Amazon due to the longer delivery times. However, the question is whether you should want to sell through these companies. On the one hand, you have their brand awareness and the higher conversions on these platforms. On the other hand, you have the commission costs and the small possibilities to distinguish your product in overcrowded niches. Sometimes you see "1700 other sellers" for a single search term on Bol.com. The question is whether your listing will ever appear on page one, because that's where most sales are made, rather than page 52 or 403.
Bol.com and Amazon earn good money with the commission costs that they charge to your company. Bol.com even collects between 10% and 20% of the sales price for every product you sell. So, if you sell a product for 20 Euros, you soon lose 2 to 4 Euros of your hard-earned turnover. This can add up if you sell higher prices and multiple products per day. As experienced former sellers, we have seen that more than 1500 Euro in commission costs was a usual opportunity cost we had to cope with. You could have saved that money if you had your own webshop, or you could have spent that on building a awesome website or ads campaign. In general, 1500 Euro can make more than a difference between success and failure!
Lastly, you can completely forget about supply chain management skills, as you have no inventory levels and stock out risks. This is a big upside for dropshippers and this majorly simplifies the quantitative prerequisites needed to manage a successful store. However, logistics management and customer service are more important than with inventory holding e-commerce. You are responsible for the arrival of your product at the customer's address, as well as for the customer questions and complaints. Then again, also this can be outsources easily to designated e-pickr partners.
Disadvantages of a webshop without stock
If you start a webshop without inventory, it is often difficult to get your first sales. Selling products as a dropshipper can be a lot more challenging since you do not handle or see your inventory yourself. Also due to the longer delivery times that dropship companies have. The product comes directly from the supplier, who is often far away from the consumer. This means that it usually takes over two weeks before the customer receives the product. Generally, this is not a problem for the customers, because you can compensate for this by asking a lower sales price, but that means you can earn less profit.
Because you do not sell on large platforms such as Amazon and Bol.com, you do not have the brand awareness of these companies that you can benefit from. These companies are rooted into the algorithms from Google's Search engine. You are gonna have to spend on Ads in order to concur that first page listing. You can advertise your company yourself on social media channels such as Facebook and Instagram or with Google Ads. We have listed this with the disadvantages because it is not always easy as a novice dropshipper. Of course it is possible to really learn the skills of correct budgeting and making a trending advertisement with some practice. Otherwise, there are parties such as Blue Dragon or Waving Pandas who are happy to support you in setting up advertising campaigns and advertising videos, respectively.
E-pickr for dropshippers
Are you looking for your first winning product and do you want to analyze the market before you make investments in advertising costs? Then it is smart to use e-pickr's product research tools to scout the competition and profit expectations. This way you know for sure that the product you want to promote will at least get a good score in our algorithms. Of course, doing business remains a risky profession, but every bit of uncertainty that you can exclude will surely bring you closer to your certain goal. And we are happy to help you with that, also when you want to sell without inventory. In essence, every webshop needs trend data and analytic data, which you can easily find in our Salespickr tool, for example.