Step-by-Step Guide to Starting an E-commerce Business
Would you like to start your own online store? That's great! The world of e-commerce offers many opportunities to sell products and build an online business. But where do you begin? Don't worry, in this blog, we'll help you get started with a handy step-by-step guide. We'll also answer frequently asked questions about what you need, which products are popular, and how to find reliable suppliers. So let's get started!
A Quick Explanation of E-commerce and Different Forms
Before we dive into the step-by-step guide, it's important to understand what e-commerce means. E-commerce stands for electronic commerce, and it involves selling products through the internet. The beauty of it is that you can reach a large number of customers without needing physical retail space.
There are different forms of e-commerce, such as B2C (business-to-consumer), B2B (business-to-business), and D2C (direct-to-consumer). With B2C, you sell products directly to consumers, while B2B focuses on business transactions between companies. D2C means selling directly to consumers as a brand, without intermediaries.
There's also POD, which stands for printing on demand. With POD, you can have merchandise and standard products printed with a creative, personal, or funny text or image. This is especially interesting for creative entrepreneurs, but make sure you only sell your own images and not those of others.
Can You Start an E-commerce Business Easily?
A frequently asked question is whether you can simply start an e-commerce business. In most countries, starting is relatively easy, but there are some legal requirements to consider. You may need to register your business and obtain certain permits if you want to offer products from other brands in your webshop. Additionally, you must also comply with consumer laws.
It may sound complicated, but don't worry. There are tools like CE numbers and EAN codes that can assist you. If your product meets CE regulations and you have an EAN code, you're already on the right track.
It's also important to consider tax obligations and local regulations. Depending on where you live, you may have to pay taxes once you reach a certain revenue threshold. Make sure you inform yourself about the legal aspects of starting an e-commerce business in your region.
We're here to help you with that. If you have any questions, feel free to send us a message!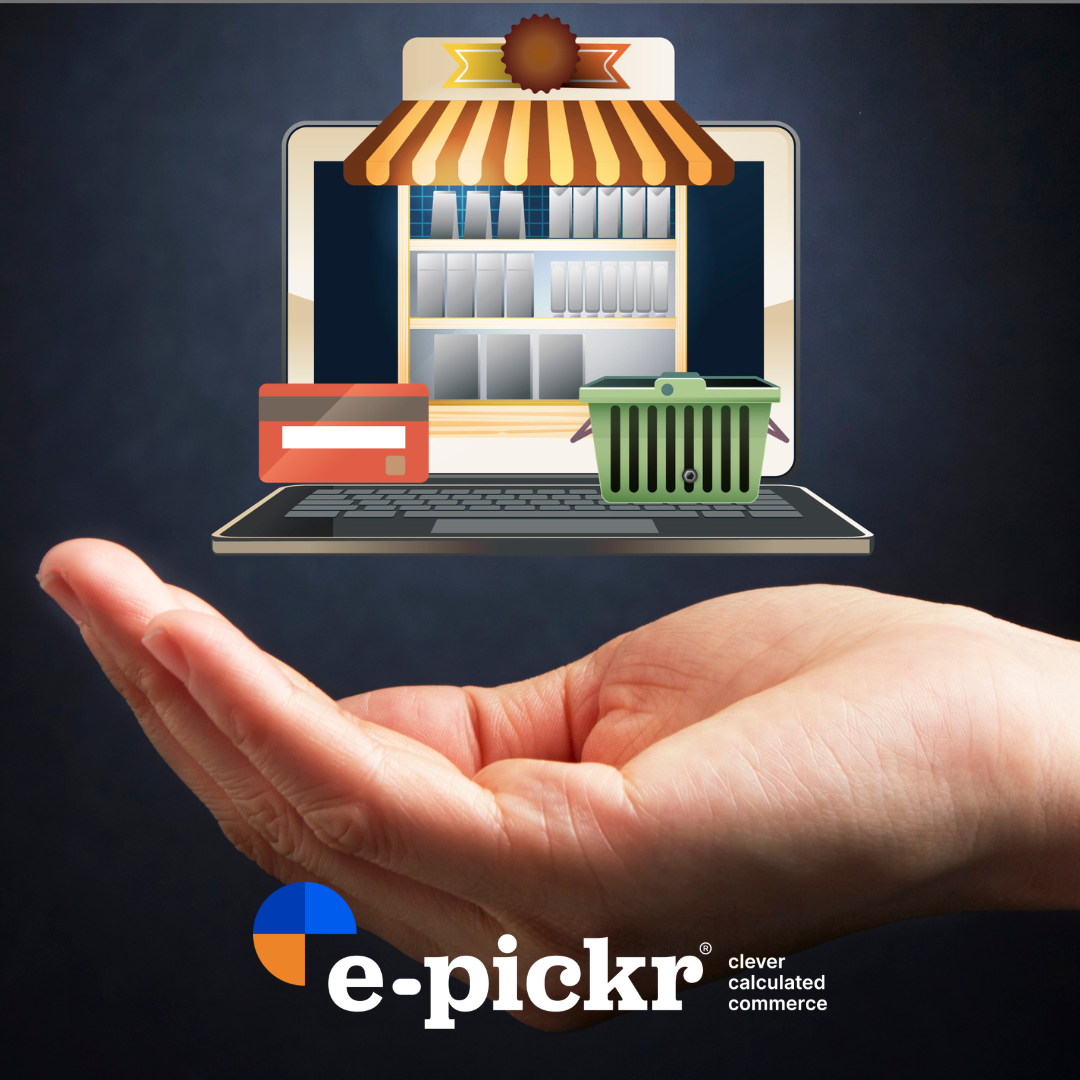 Step-by-Step Guide to Starting an E-commerce Business
Step 1: Take Care of the Essentials
Before you start your e-commerce business, there are a few essential things you need to take care of. It starts with determining your niche and identifying products that sell well in that market. Then, decide whether you want to start your own webshop or sell through an existing platform like Amazon. Additionally, it's important to invest in a reliable e-commerce platform such as Shopify or WooCommerce, which will allow you to build and manage your webshop. If you prefer outsourcing this, you can also seek help from Ecwid or hire someone through Fiverr.
Step 2: Choose the Right Products to Sell
Which products are popular? The success of your webshop largely depends on the products you sell. Research the market and discover which products are in demand among your target audience. Popular categories in e-commerce include fashion, shoes, electronics, health and beauty products, home and garden items, and hobby and leisure products. But there are many more possibilities! Finding profitable products can be a challenge, but with tools like e-pickr®, you can discover real-time product insights and trends. These tools help you find potential profitable products and give you a competitive advantage. You can also find reliable suppliers more easily through e-pickr®.
Our blog '5 Popular Products to Sell in 2023' shares trends and products expected to be in high demand in the coming year. If you're interested in finding the most profitable products for your e-commerce business, check out our blog 'How to Find the Most Profitable Webshop Products'. This blog provides strategies and resources for finding products with high profit margins.
Step 3: Choose a Suitable Supplier
Where can you find reliable suppliers? Once you know which products you want to sell, it's time to determine where to source them. There are different options available, such as working with wholesalers, collaborating with dropshipping suppliers, or importing products from abroad. It's important to find reliable suppliers that meet your requirements. Platforms like Alibaba can help you find suitable suppliers and compare prices and quality. Additionally, we have developed Alibaba Sourcr, which allows you to easily and quickly source the best quality at the lowest price. You can also reliably check which supplier responds and delivers the fastest.
If you want to learn more about finding suppliers for your webshop, check out our step-by-step guide in the blog 'Finding Suppliers for Your Webshop: A Step-by-Step Guide'. We provide detailed tips and guidelines for finding reliable suppliers that meet your needs.
e-pickr® Tools for Starting an E-commerce Business
Starting an e-commerce business requires careful planning and execution, but it's definitely achievable. Make use of e-pickr®'s handy tools and blogs to gain insights into products, trends, and competition. e-pickr® offers valuable information and can help you succeed in the world of e-commerce.
Want to learn more about e-pickr® and how our tools can assist you in starting an e-commerce business? Visit our website and sign up for a free trial period. Discover the power of data-driven decision-making and increase your chances of success in e-commerce.
Need tips to generate more revenue with your webshop? Read our blog 'Tips for Increasing Revenue with Your Webshop'. It provides practical advice and tactics to boost sales and increase your revenue.