How does selling through Bol.com work?
After years of growth in the e-commerce industry, many entrepreneurs started their webshop next to a physical store. Young people have also started selling online en masse. The easiest way to create your own e-commerce business is to become a sales partner of Bol.com. For this, you need a minimum budget and have access to millions of customers from the beginning of your adventure. In this blog, you will read about the easiest way to start selling online through Bol.com.
How do you start selling products through Bol.com?
To start selling through Bol, we would like to guide you through the five most important steps. These have to do with your organization, partner (Bol.com), product research and supplier. By setting up a simple value chain and opening the proper accounts, you'll be faster than you think. In these five steps, set up your account:
Sign up with the Chamber of Commerce and open a business account
Register with Bol.com as a sales partner
Do product research with e-pickr® and find the most profitable products.
Buy your stock through a wholesaler (such as Alibaba).
Put your product listing online with an EAN code and start selling.
How do you get started as a seller on Bol.com?
In a previous blog, we explained how to set up a business at the KVK and register yourself with Bol.com as a sales partner. To be allowed to sell on Bol.com, you do need a company. If you want to set up a sole proprietorship, this will cost you fifty Euros for the registration. If you have a partner in your business, you can also choose a partnership. This is just as expensive but has slightly different structural rules about responsibility and liability.
You will need to find a few products you want to start selling in your webshop. Starting early is a good idea because it can be challenging to find a profitable product in the vast assortments of Amazon and Bol.com. There may be more competition than you expected, or maybe sourcing your inventory is more expensive than you thought. Good product research can also be done with product research tools. This is because the advantage of data-driven product research is that you have no human bias. So if you're not a fan of Barbecues or Barbie dolls, they still need to be profitable products. Ultimately, you don't want to sell what you would buy but what the consumer is looking for the most.
After doing your product research -free via e-pickr®, for example - you now know what to sell for the most sales and profit. The next step is to purchase inventory. This is often done through Alibaba.com, and we have some handy tips. Bol.com finds it essential that you can deliver to your customers on time. Therefore, you should already have stock in the Netherlands or close to the Netherlands when you receive an order.
Then you put your products online through Bol.com's seller platform. We will explain more about this in the future, but the platform is user-friendly and very friendly in design. Adding a new supply can be done with an existing EAN code, or you could have a unique item number created at GS1 if your product still needs to be sold on Bol.com.
Finally, you need an EAN code as a reference for Bol.com to access your product through the platform. After providing your EAN code, you can set up the product page in the Dashboard for sellers through Bol.com. After adding enough information and images about your product, you can put your assortment online. Once your stock has arrived at your garage or fulfilment partner, activate the page, and you will see the first sales.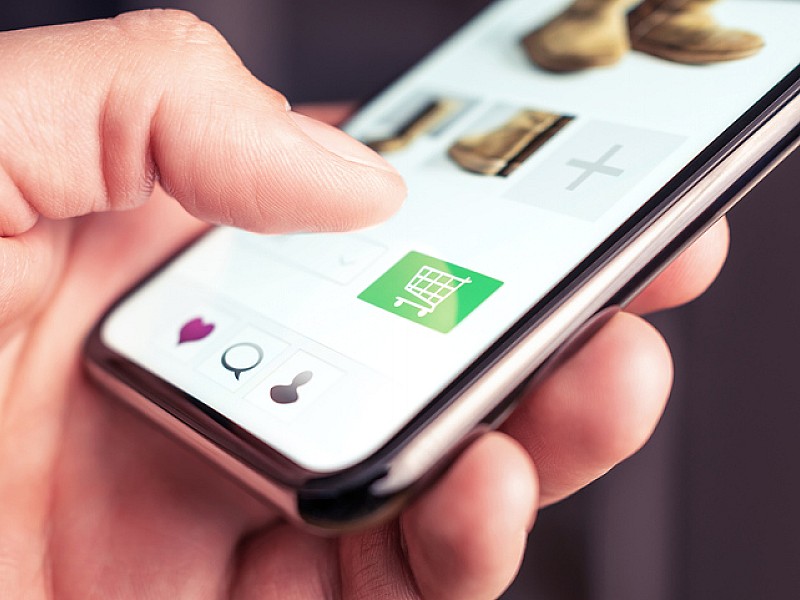 Advertising via Bol.com
To sell your stock faster, you can boost your products by advertising them through Bol.com. Although the cost of this will be deducted from your sales that Bol.com pays out, it is an excellent way to get your first sales quickly. Especially if your products still need to be added to the sales block or on the first page of Bol.com. So now that your offer is online and you've risen to the first page by advertising through Bol.com, it's time to pack that first order. Bol.com is okay with hiring a fulfilment centre to manage your inventory. There is also the option to deliver through Bol.com, but the most profitable way is if you work your list from your depot, garage or basement.
Selling, packing and shipping
Then you will have to pack your products and take them away to a Bol.com delivery point before the agreed time Bol.com uses for delivery. Your part of the process is then over, and you will see on your finance page of Bol.com within one day that you will receive a new payment from Bol.com. This is the whole game if you have no further customer questions or returns. Well done, you are now an online entrepreneur!
We are selling through Bol.com with e-pickr®
To quickly and confidently find good-selling products, you can use the tools of e-pickr® for free. This makes investing in products even more accessible, and you can be sure that every Euro of stock is converted into the highest returns. e-pickr® uses hundreds of algorithms to identify which products you have best to sell. Create an account and start relying on product data from e-pickr® for your new best sellers.