How can you sell on Amazon?
Starting an e-commerce business is also easy if you want to sell on amazon. For example, registering with the Chamber of Commerce, opening your Amazon seller account and creating product listings are done faster than you think. Simply put, anyone can sell on Amazon, and with e-pickr®'s product research, it's even more accessible than ever.
Sell on Amazon or sell through Bol.com
For Amazon, the e-commerce story is mostly the same as Bol.com. To start as a seller on Amazon, it's a good idea to begin with, Bol.com or take the information about selling through Bol.com to heart. However, there are a few perks that Amazon has introduced to better protect its customers and ease Amazon's international operations. For example, you can register as an Amazon sales partner for different countries. Keep in mind in which countries you want to be active and find out in advance whether you are liable to pay taxes or need to open a company (number).
In addition, selling through Amazon functions slightly differently than Bol.com. Amazon charges a fixed monthly fee of $39.99 for offering products through Amazon. Bol.com does not. However, the percentages of commission you pay to both companies are the same. It is slightly more advantageous in some categories to sell through Bol.com and in others through Amazon. Both links to the commission pages are listed here as commission for Bol.com and commission for Amazon.
In addition, like Bol.com, Amazon has the option to have them manage your inventory. This is called Fulfilment by Amazon (FBA), and over 73% of sellers use it. The cost varies by product category, the time the inventory is idle, and volume and weight. The same goes for shipping costs of stock, whether that inventory comes from your garage or a fulfilment centre.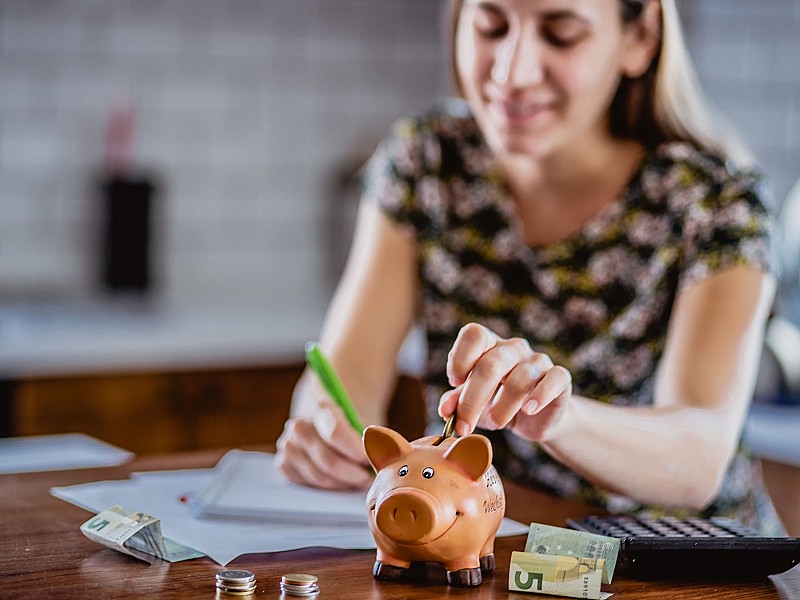 Can you sell on Amazon without a Chamber of Commerce?
You also need a Chamber of Commerce registration to sell on Amazon. This has to do with your income and taxes in the Netherlands. You have to pay VAT on stock sold, and you can reclaim VAT on products or services produced. So far, selling through Amazon works the same as selling through Bol.com. However, when dealing with Amazon, you can trade in more countries. Find more information in this blog for more rules about selling in the Netherlands and other countries.
You can become an affiliate of Amazon without a Chamber of Commerce number. Still, eventually, if you go over the maximum you are allowed to earn as a private company, you will also have to pay tax on this. This limit is called the tax-free base, which was at 8700 euros in 2022. This amount varies by country and depends on the nature of the work. For example, hobbies like product reviewing, a YouTube or social media channel, and affiliate programs are slightly different from buying and selling products. In fact, this is much more like serious business operations.
How do you become an Amazon seller?
Selling through Amazon Netherlands is extremely easy because most items on the website are now available in Dutch. You can easily follow the steps on Amazon's sign-up page; the portal is also functional in Dutch.
The Netherlands is particularly expensive when it comes to shipping costs. Especially considering the distances that have to be covered in the Netherlands. In America, packages go from east to west for comparatively much cheaper rates. In the Netherlands, it's at most a few hundred kilometres: too much to drive yourself but too little for a more cost-efficient logistics system. However, service is higher in the Netherlands than abroad, but this has already improved a lot in other countries in recent years.
Can anyone sell through Amazon?
Yes, anyone can sell through Amazon! Amazon, like Bol.com, allows anyone to create a seller account. Then Amazon has a sign-up process in which they want to know which person and bank account they are doing business with. This is a matter of filling out and takes about thirty minutes to an hour to fill everything out.
Selling through Amazon with e-pickr®
While waiting for Amazon's confirmation, you can start your product research. What do you want to sell on Amazon? Do you have something specific in mind and want to know if this is a good investment? Or do you actually have no idea yourself and are looking for inspiration? Either way, relying on the best product data is a real asset to your business. With the free tools from e-pickr®, you can get the best. Do you want to know which products to invest in to get the best returns? Discover the e-pickr tools here.